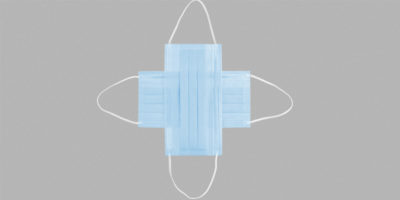 A lesson in creating successful companies that care The COVID-19 pandemic is highlighting how altruistic businesses adapt, remain flexible, and survive. Strategy+Business, June 10, 2020 by Isaac Getz and Laurent Marbacher In mid-March, COVID-19 locked down most...
lire plus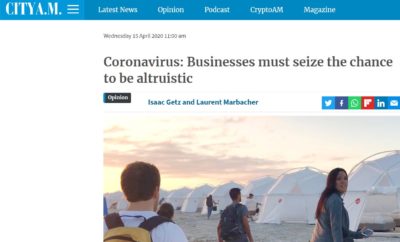 Here is an Op-Ed we have published in the British daily CITY A.M. on how some--altrusitically-minded-- companies act during the COVID-19 crisis. Coronavirus: Businesses must seize the chance to be altruistic Isaac Getz and Laurent Marbacher We recently...
lire plus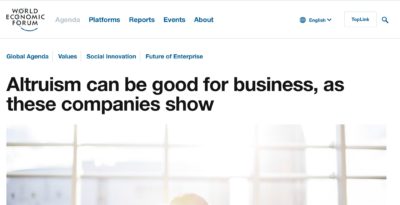 Le 17 octobre, nous avons publié un article sur le site du World Economic Forum autour des idées de "L'entreprise altruiste". On Oct. 17, we have published an article on the World Economic Forum site on "The altruistic corporation" topic. Despite all the benefits that...
lire plus