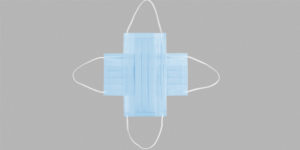 A lesson in creating successful companies that care
In mid-March, COVID-19 locked down most of Europe and Asia. For Sterimed, a 900-employee maker of high-end sterile medical packaging, this development brought mixed news. The sudden 40 percent increase in demand for its products was welcome, but ramping up production within its French plants posed a real challenge. One element was particularly thorny: Procuring protective masks for workers was impossible in France.
Because it refused to endanger its employees, Sterimed needed masks. Having sold its products to China for years, it quickly realized that one of its Chinese clients was indeed producing protective masks and could send several boxes of free samples, which didn't infringe on China's ban on the commercial export of masks. Sterimed ended up with more masks than it needed, and CEO Thibaut Hyvernat immediately thought he could pass them on. "I started calling my friends who run businesses and began sharing some of the spare masks," he told us. Then, something struck him: "Instead of helping several dozen friends, I could help 20 million friends!"
You can read the full article on strategy-business.com.